Metasomer Oral Spray
Please note: this is a pre-order. Expected due date: Early to mid-September 2021
Not to be confused with harmful nano technologies, Metasomer is nano-emulsion of policosanol — a substance derived from naturally occurring plant waxes known as long-chain lipid alcohols.
Metasomer is derived from all natural, food-based ingredients and has no known side effects.
25ml bottle for oral and topical use
Research suggests that a course over 3 months is optimal and 1 bottle constitutes 1 month's supply.
Available on backorder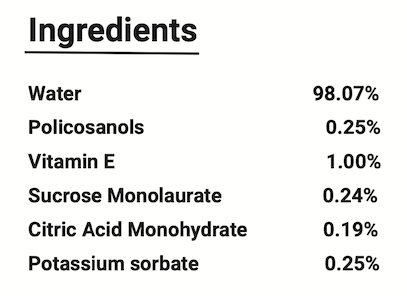 Related products